How do we work together in our rainbow-sparkle-wonderworld? You can read more about it HERE.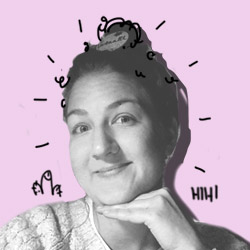 Favorite design:
Dickicht
Teresa worked as an Art Director for 5 years at several agencies before landing her ufo on einhorn planet. She likes to look at pictures, laughs about things and loves interpreting dreams. (Send her an e-mail for an exclusive dream interpretation.)
"Thats what cheese said"
Favorite design:
Wald
While digging' in da woods of Malaysia and Thailand, Katleen is looking for more magic being released in the unicorn spheres. It's time for a 'fair-but-sexy' takeover globally.
"Vulva la Vida"
Community
einhorn is a community and a team that has a stake in society, culture, politics, and the economy.  We believe that being fairstainable involves a mutual dialogue between all involved.  That is why we host content from minds that question norms and values.   Join the discussion.
Vision
We are a condom start up and want to combine design with Fairstainability (fair & sustainable). We believe in using the business power to do good and all that in a sexy design.
Approach
50% of our profits go into social and sustainability projects. Everyone involved in the condom making process – the nature and the people –  have a stake in our approach.
Our fairstainability targets range from fair wages in the whole production process through minimizing our CO2 footprint to increasing the biodiversity on the plantations where the rubber for our condoms comes from.